The Seashell Trust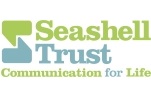 Seashell helps children and young people with complex medical conditions and profound disabilities to live the best life possible. The goal is that they become valued and valuable members of their community, enjoying the same opportunities as anyone else.  Before coming to Seashell, many of the young people led severely restricted lives.  They had little opportunity to engage in activities that others might enjoy.  As they begin their transition into adulthood, it is important they get the opportunity to broaden their horizons.
The Trust aims to promote inclusion, encourage independence and build self-confidence through the safe provision of adventurous activities.  As well as being a lot of fun, it also gives disabled young people exercise, and helps them improve stamina and co-ordination, even if they have limited movement or profound learning disabilities.  All the Trust's students need high levels of assistance to live, learn and progress through life, as each has profound and multiple physical and learning disabilities.
Whirlwind's Role:
Whirlwind provided a donation for two young people to attend an activity break at Bendrigg outdoor adventure centre.  Facilities there include a challenge course, tube slide and aerial runway. Students also participate in activities including wheelchair abseiling, archery, canoeing, orienteering and treasure hunts.  Bendrigg gives them the opportunity to celebrate attempts and successes, discover new skills, interests and aspirations, provide positive character-building experiences and develop friendships and the value of teamwork.  This was especially important because many young people had been under very strict lockdown throughout the pandemic as a result of their extreme vulnerability.
One of the students we supported had never been on a residential trip before.  The other had been once before but had to return home due to anxiety and behavioural issues.  Making a change from one setting to another, can be challenging for anyone.  It is particularly difficult for people who rely on routine and predictability to make up for the information they cannot access through vision and hearing.  Both students participated in all activities and had a wonderful time at Bendrigg.  The young person who had previously returned home began planning a trip with his parents to another residential setting.
Read more at www.seashelltrust.org.uk.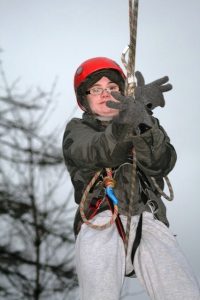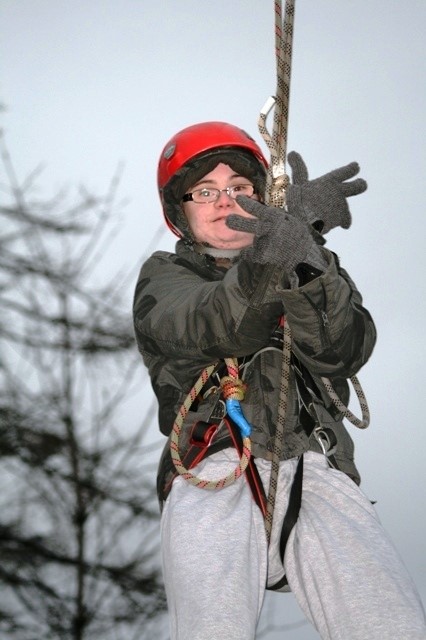 ---
The Wheelyboat Trust
The Wheelyboat Trust is a small charity that helps organisations to acquire a Wheelyboat for their own use.
These boats are specifically designed to be wheelchair accessible so disabled people can have access to activities such as angling, pleasure boating and nature watching.
Whirlwind supported the acquisition of the powerboat "Odyssey" for Mylor Sailability in Cornwall.  This has allowed Mylor to increase their membership of disabled users and accommodate a broader range of disabilities in the group's activities.
"Odyssey" has transformed the ability of severely disabled visitors to participate in watersports and other activities on the water.  It has enabled over 25 RYA Powerboat Level 2 qualifications to be gained by wheelchair users, and over 200 RYA Powerability Course Awards to be given to people with learning difficulties.
Here is what AJ says:
"These guys are amazing. They couldn't do more to get us on the water. From booking to the welcome to getting on the water nothing is too much trouble. Our 10-year old (who has a learning ability of 28 months) helmed and crewed with support and had a fantastic session in the Wheelyboat. Our instructor asked how best to communicate, what support was needed and what fears he might have. Working in partnership we gave him a fantastic morning and his smile was ear to ear."
Read more at: www.wheelyboats.org
---
Disability Snowsport
Disability Snowsport UK (DSUK) operates ski schools for young people with disabilities at various locations throughout the UK. DSUK also deliver opportunities to ski and snowboard in a mountain environment worldwide. DSUK adapts equipment to suit each individual to ensure they have the best experience possible, with health and safety a paramount consideration. The programme continues indefinitely (for as long as the person wants it), with many young people progressing to more independent skiing. Some will then join DSUK with their families on annual activity weeks and may progress to doing snow sport lessons as adults. Many snow sport participants and their families also join DSUK as members.
Tom's Story
Tom was in a car accident in 2007 that left him unable to speak and problems with all four limbs.  Tom can walk but is unstable on his feet and often trips and bumps into objects around him.  Prior to his accident Tom had always enjoyed skiing but given that he is unstable on his feet, Tom's Dad, Michael, thought it would not be possible for him to ski again.
After some research Michael discovered DSUK and arranged a lesson for Tom at Hemel Hempstead with one of DSUK's specially-trained ski instructors. After only a week Tom was skiing on the nursery slopes unaided. Two years later Tom went on a DSUK activity week and successfully tackled the Black Slopes in Pila, Italy. He has since progressed to snowboarding, with stand-up snowboard lessons. His ability and confidence continue to grow. With the support of DSUK, Tom has been able to participate in a sport that he thought was not possible, enabling the whole family to take part in a sporting activity together.
Whirlwinds Role:
Whirlwind provided a donation to subsidise 164 adaptive snow sport lessons at DSUK's Snowsport School in Hemel Hempstead.  The participants were young people aged between 13-18.  Participants had a variety of disabilities, most commonly autism, brain injuries, chromosome disorders, learning disabilities and spinal cord injuries. Lessons were delivered by a team of highly-qualified adaptive instructors as well as a network of passionate and skilled volunteers.
Read more at www.disabilitysnowsport.org.uk.