Could your charity benefit from the Trust's support?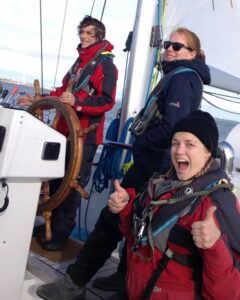 We provide grants for disadvantaged children sailing and a wide range of other outdoor and marine-related pursuits and projects.  If that sounds relevant , your charity may be focused on at least one of these areas:
– Improving the life chances of disadvantaged young people
– Understanding and improving our marine environment
– Helping those living with disability fulfil their potential
Your charity will be a particularly good fit for the Trust if you combine elements of support and mentoring for those in need with a passion for nature, the outdoors and conservation. You might be seeking grants for disadvantaged children sailing or other adventurous activities.  Most importantly, you will share our belief that facing and overcoming challenges builds character, fosters resilience and helps individuals of all backgrounds live richer and fuller lives.
Making the world a better place
Many of our charities are volunteer-led and benefit those volunteers almost as much as those being assisted!  Volunteers also help charities to work cost-effectively, and this is something we value.
Additionally, we like organisations that track the outcomes of their work and have strong follow-up or mentoring programmes.  We feel these can help deliver lasting benefits to participants. We also value a positive educational element, particularly with regard to the coastal and marine environment. The best charities make the world a better place in a variety of ways, and we take particular satisfaction in supporting those that share our holistic philosophy.
Charities like yours
Are you like the Seashell Trust?  It enables children and young people with complex medical conditions and profound disabilities to take part in adventurous activities like abseiling or canoeing in the great outdoors. Or the Venture Trust which uses outdoor activities to help young people who have become involved in the criminal justice system to turn their lives around? Are you involved in an initiative like the Secchi Disk Project, which records the distribution and abundance of marine phytoplankton across the world's oceans?
Find out more about the charities we support.
We provide grants for disadvantaged children sailing and other outdoor pursuits
If you believe your charity would benefit from the Trust's support, please see our Applications page.