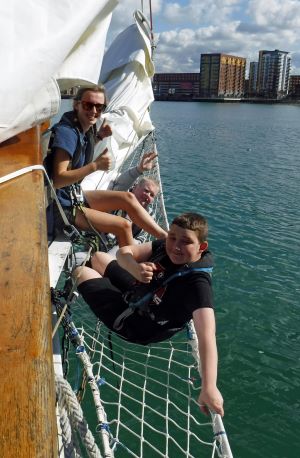 At the beginning of our financial year, the country remained in lockdown. We suspended grant making activities aside from allowing beneficiaries to re purpose their grants in order to get through the crisis. We resumed normal activities in July and over the remainder of the year made total grants of £259,000 including a significant contribution to UKSA to further the redevelopment in Cowes.
We appointed an independent advisor to review our investments and issue quarterly reports which present performance in one document, adding greatly to our understanding. The information gathered has allowed us to make informed choices regarding the balance of our portfolio.
In the year, the portfolio performed well, increasing by circa. 10 per cent, net of admin costs and donations. In the following months we will be considering the ESG credentials of our portfolio and will strive to balance ethical investment with adequate gains.
We have given additional support to the SECCHI Disk Foundation in their citizen science study of the global health of the oceans. This funded the publication of a second scientific paper and the collected data is available to all researchers.
We continue to overhaul administrative systems and this year have focussed on our website, following concerns about our visibility to fundraisers. A fine line had to be drawn to ensure more charities operating within our remit were aware of our trust and being overwhelmed with masses of inappropriate requests. This has been achieved and at the time of writing we are receiving an enhanced flow of relevant applications. Our Survey Monkey applications software has reformed and streamlined the process. The system is intuitive and user friendly and the lead time from application to release of funds is considerably reduced.
Our thanks as always to Alison, David and Chris Wilde who keep the machine running smoothly.
We look forward to the end of restrictions (and especially Zoom meetings!) and a return to normal activities for all those charities we support. We will, as ever, continue to help those in need and strive to expand our reach and scope as much as possible.