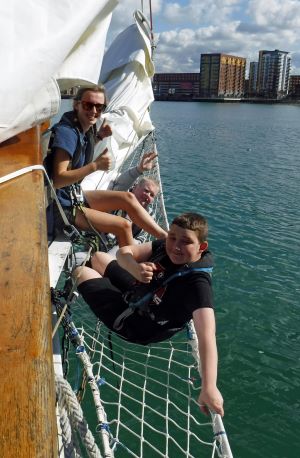 Normality returned at the start of the year as the pandemic receded and most charities in our sector were able to
recommence activities. There were still a small number struggling with the aftermath and we allowed repurposing
of grants to help them cope. We received a higher level of applications, partly owing to a revamped website
which is more accessible and visible to applicants. In the period, we donated a total of £369,003 which supported
30 organisations. 1294 individuals benefitted from those grants. Our portfolio grew steadily until the Russian
invasion of Ukraine and the associated economic headwinds affected growth and income. Extraordinary levels of
inflation have rendered our formula for growth, now based on CPI, temporarily redundant. The board took the
decision to continue our level of donations despite the lower returns. After all, it is in times of hardship that
charitable support is most necessary. This will be reviewed quarterly while the febrile economic climate, both
global and domestic, remains unclear.
During the year, we rebalanced our portfolio so that there is now a 50/50 split between both investment houses.
We have engaged an independent consultant to present quarterly reviews, which has provided clear comparison
and is a foundation for investment strategic decisions which will eventually help to return to growth and higher
income levels.
We responded to the emerging humanitarian crisis in Ukraine but were mindful that our relatively small donation
might be swallowed up by larger relief agencies. After a brisk search of likely organisations, we identified Ukraine
Charity as an established London based group of professionals who have been contributing practical aid in the
country for years in the shape of child development, provision of medical equipment and refurbishment of over 20
orphanages. They had people on the ground and our donation went immediately with good effect providing nonmilitary aid, such as shelter, medical equipment and food.
In addition to our usual donations, we made the final grant to UKSA to help build the new accommodation block
in Cowes. We were the second largest benefactor to the project and the facility, which opened in July, was
completed on time and on budget.
It has been a challenging year, again. Overall, whilst our returns have been lower than desired, we remain
committed to our key purpose of funding life changing projects for young people and remain financially able to do
so.
Our thanks as always to Alison, David and Chris Wilde for their efficiency and enthusiasm.