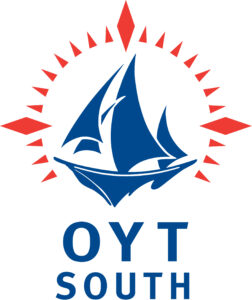 The Whirlwind Charitable Trust has been a very generous supporter of Ocean Youth Trust South for many years, contributing to refit costs of our sail training vessels and other expenses including a mainsail for John Laing and a cruising chute for Prolific.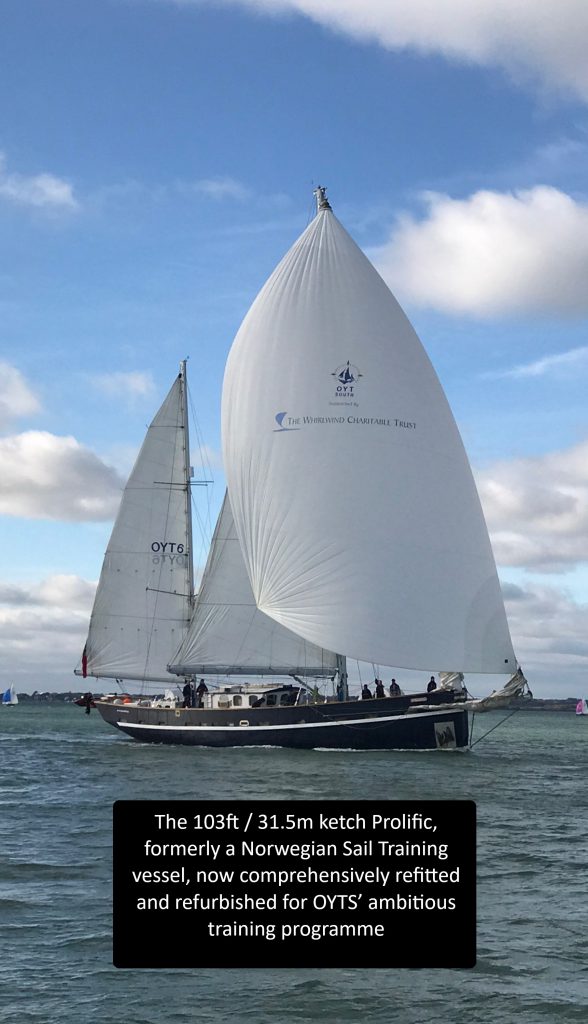 OYT South is a charity which uses adventure under sail to help young people develop the skills to succeed in life – the skills needed by families, communities and employers as well as the individuals themselves: confidence, communication, resilience, the ability to cope in new situations.
The charity was founded in 1960 (as the Ocean Youth Club), making 2020 our 60th anniversary – but also, very sadly, the first time in all those sixty years when no young people have been to sea in an OYC/OYT vessel, due to the COVID-19 pandemic. However, OYT South is in touch with many people who have sailed with the charity over the years and who are convinced that voyages were a turning point which genuinely changed everything for them.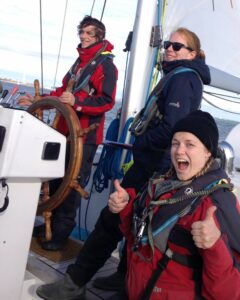 A foster carer who has spent twelve years working with teenaged girls who are particularly difficult to place writes about the confidence, personal skills and self-worth engendered by voyages with OYT South: "There is simply no price one can set upon this."
Harry, who was 13 when he first sailed, said "I have always been a bit different, I get nervous about small things. OYT South has, without a doubt, changed my life." Now aged 16, he talks with enthusiasm of all the things he has now had the confidence to try and adds "Every member of the sea staff I have met is amazing and made an impression on me that will last a lifetime."
JP was also 13 when he first sailed but is now 32 years old and sees a clear connection between his teenage sail training experiences and the successful adult life he enjoys today. Like Harry, he struggled with dyslexia – which led to low self-esteem and depression: he had very little hope for his future. His first voyage was a revelation to him: he excelled in practical tasks and teamwork and found himself, against all his expectations, winning praise and mastering new skills more easily than some of his peers. He returned for three more voyages before leaving school and learned more about himself each time. Measuring angles at school with a protractor had made no sense to him in the abstract, but when applied to measuring the impact of tide on the track of a sailing vessel, it all came together. He thrived when treated as a valued member of the team whose opinions mattered, and he was inspired by the passion and dedication of OYT South's staff and volunteers.
Today, JP runs his own fuel distribution business, employs staff and owns his home – and has never forgotten the role that OYT South played in setting him on this path. You can hear JP's story in his own words here:
Sail training changes lives; but none of it would be possible without people like the Whirlwind Charitable Trust. Ocean Youth Trust South is immensely grateful for many years of support – and for WCT's deep understanding of sail training, which makes them a particularly effective and responsive donor.
A view from WCT:
WCT has enjoyed a successful relationship with OYT South over many years.
They fit in with the WCT remit of providing sailing and outdoor activities to disadvantaged young people. They provide regular feedback and updates about their projects, enabling WCT to feel a part of their work and clear about how the donations are making a real difference to young lives.
Their applications are well presented with clearly defined projects and accurate and realistic funding costs.
WCT likes charities that help young people progress by achieving qualifications and providing volunteer or work opportunities. Like many of the charities we support, OYT South ticks this box.
If you are a charity that has been supported by The Whirlwind Charitable Trust, you can send in a short piece with photos to alison@whirlwindcharitabletrust.org.uk , to be considered for our website.